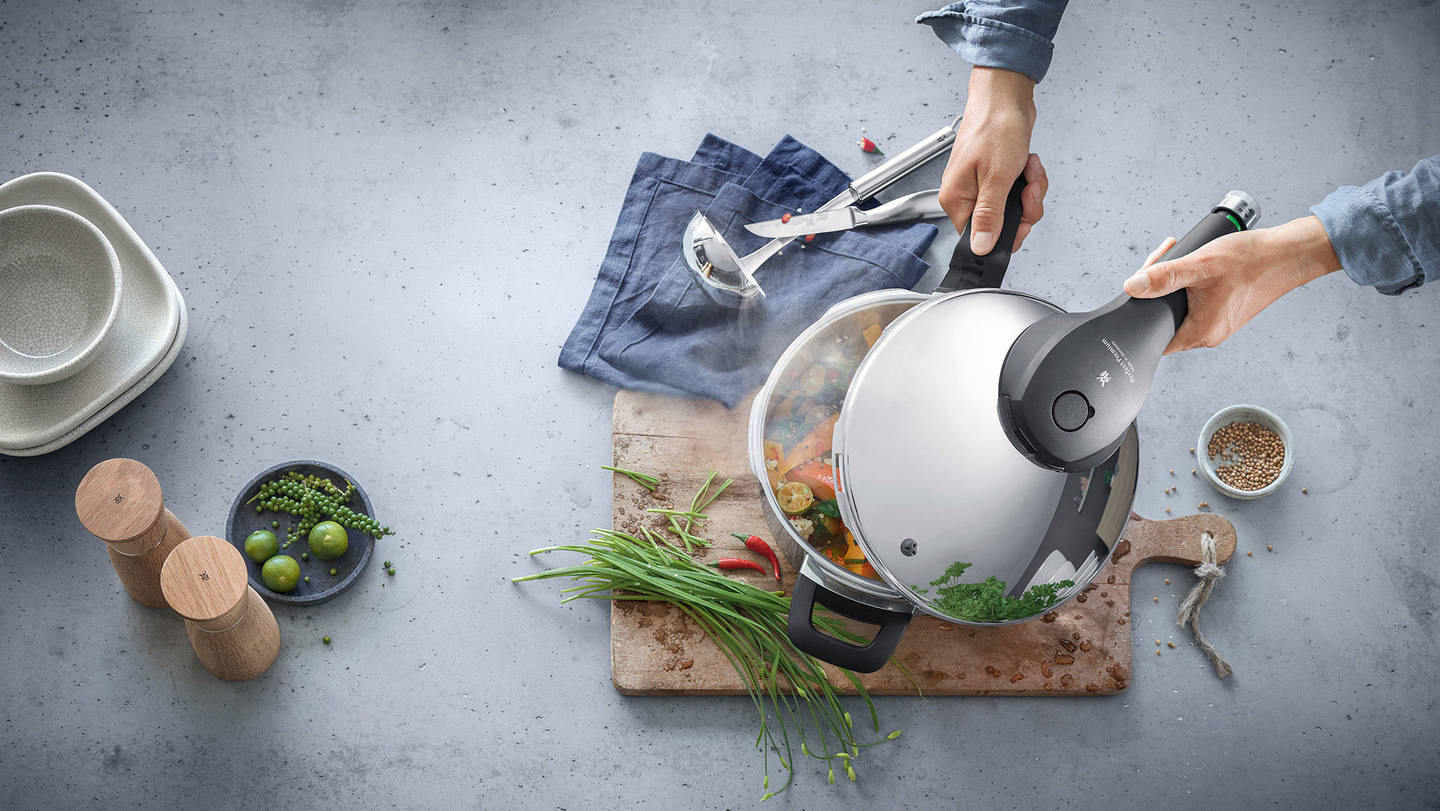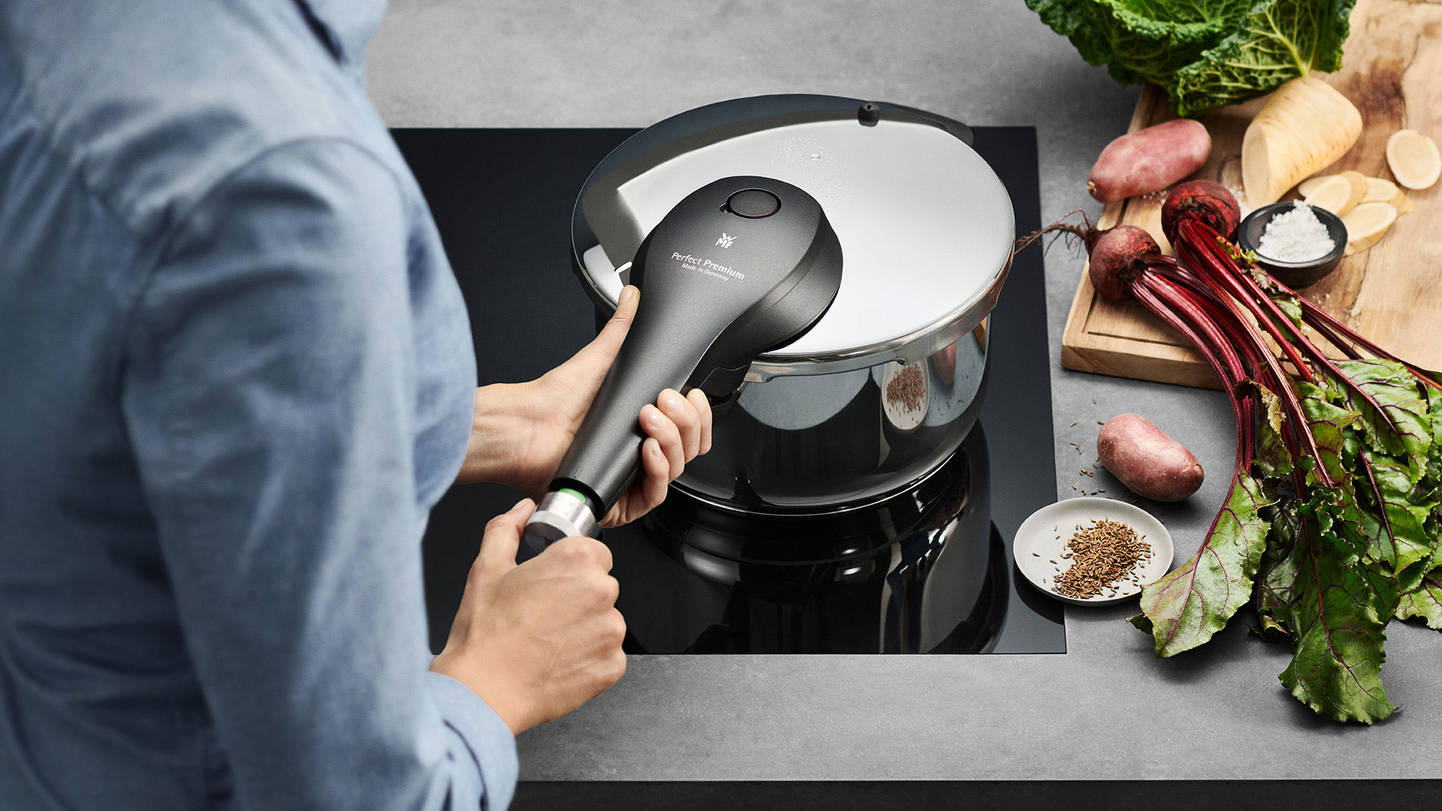 Pressure cookers from WMF – special pots in various sizes
Your WMF pressure cooker – cooking quicker while keeping the taste
You can reduce your cooking times with a pressure cooker and still retain all the flavour and vitamins inside your food. We can offer you a range of pressure cookers in different designs.
Relaxed cooking – even when you're short of time
You can reduce cooking times by up to 70% for food products and even whole meals by using a high-quality pressure cooker. This system works for soups and stews as well as for vegetables, fish or poultry. Even food that has been deep frozen can still be put into a pressure cooker and quickly and safely turned into a tasty dish. A pressure cooker functions on a simple principle: steam pressure. The boiling point of water increases in a vacuum or under high pressure, meaning that food can cook at higher temperatures inside the pot, which accelerates the process. The hermetic lock by means of a sealing ring and a so-called bayonet lock means the food's flavour and nutrients remain intact. So it's a win-win for you - a more intense taste and less time to wait to be able to enjoy it! Pressure cookers from the WMF cookware assortment have two different heat settings. The safety setting makes sure that the pot can only be opened when the pressure has completely dissipated.
The benefits of WMF pressure cookers at a glance:
Pressure cookers have their own section within our pots range because they have a particular level of technology and accessories to seal the inside of the pot. The reliable construction and meticulous workmanship give this high-quality item of cookware additional advantages:
The bayonet lock and positioning aid guarantee a secure lock.
An easily visible indicator keeps you informed of the temperature inside the pressure cooker during the cooking process.
A robust sealing ring ensures the cooker is sealed airtight.
All the technology is contained within the handle, which can be removed and washed under running water.
WMF pressure cookers are made from reliable Cromargan® stainless steel 18/10 and have a measuring scale on the inside.
The TransTherm universal base makes the pots suitable for use on all kinds of hob.
Replacement inserts or lids for your pressure cooker can be found in our WMF shop!
What size do you need?
Our pressure cookers are available in a range of sizes from 2.5 l to 8.5 l. This makes gentle pressure cooking an option both for single-person households or the biggest of families. Choose the right pressure cooker for you! Our pressure cooker sets are particularly smart. Two pots in different sizes can either be used individually or as a combination.